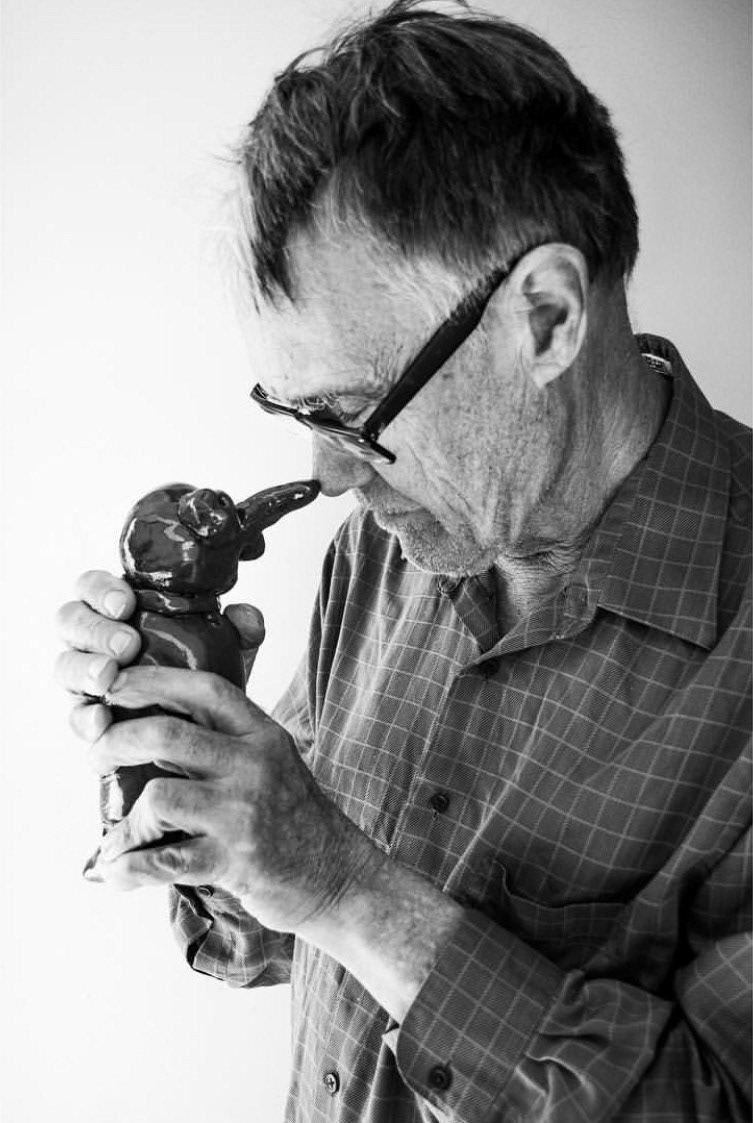 Slingshot / Alpha Art Studio is a nonprofit progressive arts studio that supports the creative practice and professional interests of artists with intellectual and developmental disabilities (IDD) in Santa Barbara County. 
For 70 years, the programs and services of the Alpha Resource Center of Santa Barbara have empowered individuals with intellectual and developmental disabilities (IDD), supported families, and been committed to building a community where the contributions of all are valued. 
In the 1980s, Alpha began operating Alpha Art Studio, an informal program of adult day-services. As participation grew and the rigor of artistic practice became
apparent
, Slingshot was
established
as a discrete satellite program dedicated to studio art practice. 
Following in the footsteps of the
highly successful
art centers of the Bay Area,
Slingshot was founded in 2013, in the belief that artistic practice is an accessible and powerful means for social and economic inclusion; holistically supporting the individual's voice, independence, and growth / maturation.
At present, Slingshot supports over 35 artists with IDD who live in Santa Barbara County: providing facilitation for their art practice with access to materials, techniques, and essential accommodations. The studio runs a small on-site gallery and is committed to creating a broader platform for visibility through collaborative projects, public works, community-based shows, and partnering with galleries and other progressive studios across the region and country.
Slingshot is committed to building
an equitable
platform for inclusion in contemporary art and within the broader community
.
Former artist, Kimberly McDaniel (1969 - 2020) suggested the studio be named Slingshot to describe the way in which she felt catapulted towards her aspirations as an artist within the program.
Slingshot
provides
s
upport that stands in contrast to the limits of
outdated
societal expectations.
Alpha Resource Center is a non-profit organization funded by the State of California, profits from the Alpha Thrift Store, and private donors.