Maria Arroyo's Nature Dream Windows is a harmonious scene of plants, people, and animals stewarded by the watchful eye of the warrior-bird master (left) -- revered by all for his benevolence and care.
Maria's proposal was selected from an open call to artists across the tri-counties. The project was endowed by the Community Environmental Coalition (CEC), the Museum of Contemporary Art Santa Barbara (MCASB), and Paseo Nuevo.
In two weeks of tireless effort, Maria's vision was brought to life by members of the Slingshot Team, Maria and a number of Slingshot artists, and an extended community of helpers. Throughout which, the team at the MCASB provided ongoing facilitation and support.
We are immensely grateful to all of the members of the selection committee for their belief in Maria's talents and the platform that was given to Maria to leave her indelible mark on downtown Santa Barbara for years to come.
Find the mural on the top deck of the Paseo Nuevo parking structure, behind the museum. Visit
MCASB.org
for more details on the project.
Slingshot: A Vision of Ourselves
Alexandra Terry, Chief Curator of the Museum of Contemporary Santa Barbara (MCASB), writes about Slingshot, our artists, and place within the broader contemporary art context -- including the studio's lineage to the Bay Area art complexes founded by Florence and Elias Katz.
Read the full article
online
or stop into the studio for your hard copy (No.5 pages 26 - 29).  LUM Art Zine can also be found at various cultural venues around Santa Barbara.
Big thanks to Alexandra Terry for her thoughtful words and ongoing support of our artists, and to the team at
LUM Art
for the beautiful publication.
Lum Art Magazine is a Santa Barbara-based contemporary art magazine for California's Central Coast. Lum is independent and founded on a collaborative and open approach to arts writing. We aim to seamlessly blend the clarity of journalism with the power of art criticism. Lum's online space and print magazine provide a forum for critical conversations, advocacy and discovery around art. Read more about Lum's mission in the recent feature in
ShoutoutLA
.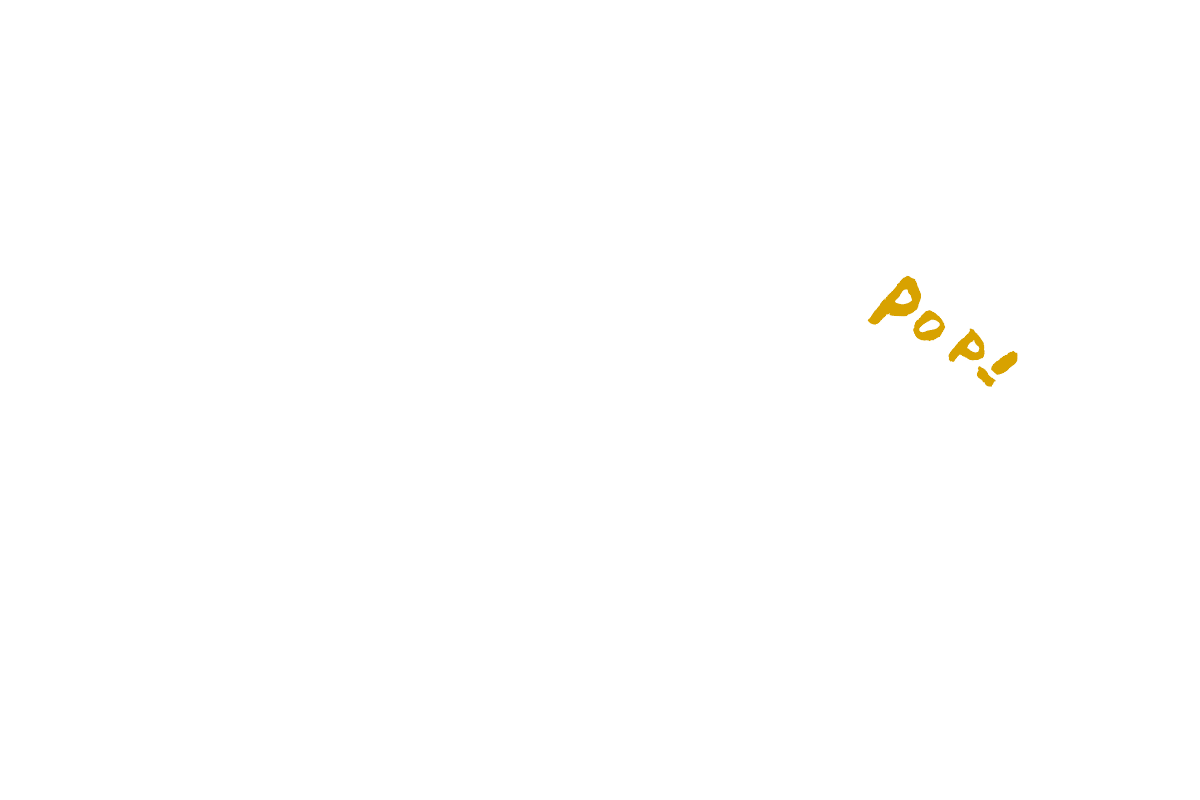 P o P ! highlights the work of Slingshot artists inspired and influenced by popular culture.
Vibrant, humorous, nostalgic and revealing -- this body of work is animated with novel expression that complicates simple expectations of familiar iconography.
As with the pop art movement, this collection of work challenges the distinction between high and low art forms by utilizing graphic-comic-cartoon subjects and style to produce striking images and effects.
Featuring a series of colored prints by Ben Watts; drawings by Erica Miller and Marc Sucher; paintings by Issac Palato and Tom Neumeyer; and scratch paper drawings by Dylan Long.
Check out our
Instagram
feed for featured artists and other content related to the show.
Slingshot is moving >>> in 2022
After all the planning, design reviews, waiting and more waiting for permits, the end appears to be in in sight. Construction is underway on our new studio at
1911 De La Vina
and save for any further surprises (fingers crossed), we expect to welcome you into our new space early Spring of 2022
.
Throughout the months of lock-down and reduced operational capacity, we took the opportunity to clean house, reassess and reorganize our spectacular inventory of work in preparation for this next chapter.
It is a real gratification to revisit the breadth and caliber of art that has been produced by Slingshot artists in this lovely sunlit studio in the past 8 years and we simply couldn't leave without installing a final show in our Canon Perdido gallery.
Mark your calendars for Thursday December 2nd and stay tuned for details ...